Multicomponent compression system use in patients with chronic venous insufficiency: a real-life prospective study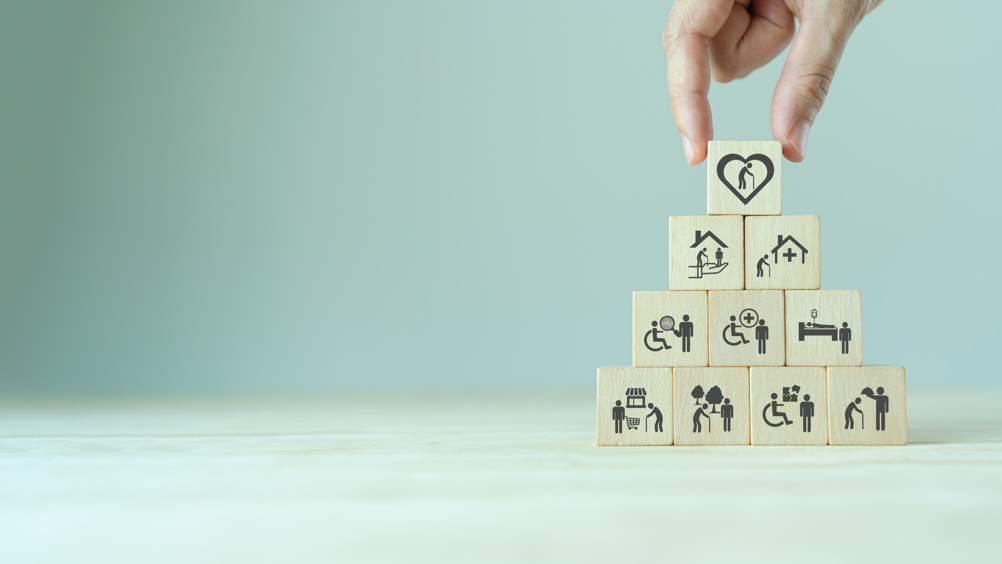 Abstract
Objective:
Compression therapy is the cornerstone of therapeutic management of patients with chronic venous insufficiency (CVI). This study aimed to evaluate the efficacy and safety of a multicomponent compression system in an unselected population of patients with CVI problems under real-life conditions.
Method:
A prospective, multicentre, observational study with a multicomponent two-bandage compression system (UrgoK2, Laboratoires Urgo, France) was conducted in 103 centres in Germany. Main outcomes included wound healing rate, wound healing progression, assessment of oedema and ankle mobility, local tolerability and acceptance of the compression therapy.
Results:
A total of 702 patients with venous leg ulcers (VLU) and/or with lower limb oedema due to CVI were treated with the evaluated system for a mean (±standard deviation) duration of 27±17 days. By the last visit, 30.9% of wounds had healed and 61.8% had improved. Limb oedema was resolved in 66.7% of patients and an improvement of ankle mobility was reported in 44.2% of patients. The skin condition under the compression therapy was also considered as improved in 73.9% of patients and a substantial reduction of pain was achieved, both in number of patients reporting pain and in pain intensity. Compression therapy with the evaluated system was 'very well' or 'well' tolerated and 'very well' or 'well' accepted by >95% of patients. These positive outcomes were in line with the general opinion of physicians on the evaluated compression bandages, which were judged 'very useful' or 'useful' for >96.6% of patients. Similar results were reported regardless of the treated condition, VLU and/or limb oedema.
Conclusion:
Real-life data documented in this large observational study of non-selected patients receiving compression therapy in daily practice confirm the benefits and safety profile of the evaluated compression system. This study also confirms the high-level of performance and acceptability of the system, regardless of the characteristics of the wounds or patients at initiation of the treatment. The data support the use of this multicomponent compression system as one first-line intervention in patients with symptoms caused by CVI.
Chronic venous insufficiency (CVI) of the lower limbs is a common condition affecting 5–30% of the adult population worldwide, with a prevalence that is consistently increasing with age.1,2,3,4,5 Caused by functional abnormality of the venous system, CVI encompasses the more advanced and severe stages of chronic venous disease (CVD), from oedema and skin changes to active leg ulcers (stages C3 to C6 of the CEAP (clinical, etiological, anatomical and pathophysiological) classification, respectively).6,7
Various symptoms, such as feelings of tightness, itching, muscle cramps, swollen legs or pain when standing or walking, manifest themselves along with CVD; then as the disease progresses, with CVI, with increasing intensity over time.3 However, because these symptoms can be initially overlooked by patients and healthcare providers, it is suspected that CVI may be diagnosed too late in a number of cases.8,9 Improperly treated, this chronic and disabling disease progresses and gradually impairs the health-related quality of life (QoL) of patients, who may experience substantial pain, reduced mobility, increased anxiety, depression and social isolation.10,11,12,13,14,15
Register now to continue reading
Thank you for visiting Wound Central and reading some of our peer-reviewed resources for wound care professionals. To read more, please register today. You'll enjoy the following great benefits:
What's included
Access to clinical or professional articles

New content and clinical updates each month